How We Deliver
Sigma Defense has a rich history of solving the most complex challenges for our customers across the DoD and Intelligence Community, for DevSecOps, C5ISR, JADC2, Software Development & Delivery and Training & Readiness.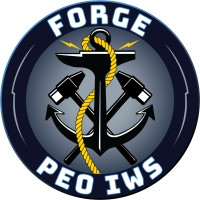 The FORGE is a Program Executive Office Integrated Warfare Systems (PEO IWS) prototype and the Navy's first weapons systems software factory, tasked with development, testing and certification of software code to modernize the capability and delivery of weapons systems. Sigma Defense Systems holds a prime OTA contract to staff the FORGE with software engineers to develop code for the software-based AEGIS Combat System. The FORGE is a Navy owned and managed effort to create a software development environment that has government mandated cyber security embedded from the beginning
The FORGE was created in recognition of the need to adapt to a rapidly changing environment, addressing:
Rapidly advancing threats outpacing current Navy processes
The need to evolve from the traditional software development model to a more modern process to achieve a Naval Operational Architecture for ships and aircraft for a "force-level integrated combat system"
Supporting the goal of achieving a fleet-wide integrated combat system through digital engineering and virtual twins, which are critical and far more commonplace than before
Sigma Defense Systems works side-by-side with Navy personnel to quickly solve the Navy's software challenges and outfit sailors with new and more lethal capabilities through rapid software development, certification, testing and fielding.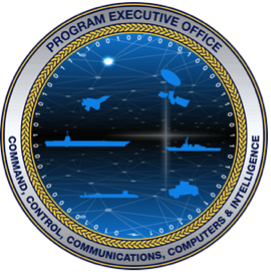 The Surface Search Coordination Planner (SSCP) is deployed by Navy PEO C4I and PMW 150 to develop, deliver, and demonstrate its Surface Search Coordination Planner (SSCP) capability in support of enhanced coordination of fleet operations. It incorporates analytics tools capable of ingesting multiple data points to include drones, meteorological sensors, weather reports, sea conditions and ship specifications, providing the Navy greater visibility for optimal planning and deployment of fleet assets. Sigma Defense Systems provides critical support to ensure the software developed under this tasking is operational within the Navy's test, staging, and afloat networks to ensure safe transit for the Navy strike group in contested or potentially dangerous areas. SSCP helps PMW 150
Create Plan of Intended Movement (PIM) for strategic Strike Groups
Develop plan to maximize detection of surface threats to the Strike Group
Identify additional search areas and task assets to sweep those areas
Plan optimization using built-in algorithms
SSCP development, integration, and testing of software code is completed through a government furnished DevSecOps pipeline toolset in the NAVWAR Overmatch Software Armory, the Navy's first secret, commercial, cloud-enabled, development, security, and operations (DevSecOps) pipeline that is accelerating software development and transforming how the Navy protects and manages access to data and applications across all mission areas.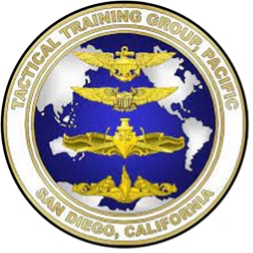 The Tactical Training Group Pacific (TTGP) provides the US Pacific Fleet with training to conduct effective naval and joint operations across the spectrum of combat operations. This training requirement spans individual units, Amphibious Readiness Groups (ARG), Carrier Strike Groups (CSG) and Carrier Strike Forces (CSF).
Sigma Defense Systems provides the Distributed Training Architecture (DTA) development, configuration, operation, and management support to advance the TTGP mission of "providing advanced tactical training to warriors in order to improve their proficiency in war fighting and joint operations and also to meet the unified commander's requirements." The Sigma Defense team works with TTGP to expand tactical innovation and war fighting skills by supporting wide range of engineering and technical support relative to Fleet Synthetic Training (FST) in San Diego, CA; Yokosuka, Japan; Pearl Harbor, Hawaii; and Everett, WA to include:
Development and improvement of technical planning documents, instructions, and guidelines for fleet and unit-level synthetic training.
Operational systems integration support through engineering and related tasking including full-scale development and updates to hard data and training tools.
Training Pacific Fleet mission critical FST utilizing current training tools and systems
Recommend changes to training tools and instruction updates and improvements in support of Pacific Fleet and Ballistic Missile Defense training programs.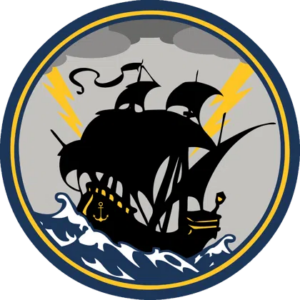 Black Pearl provides a proven, secure DevSecOps platform that unifies and streamlines software development across the DOD enterprise. Their mission is to accelerate the deployment of software applications, simplify complexity and significantly lower costs over a traditional DIY approach. Sigma Defense Systems holds a contract vehicle with the Navy's Program Executive Office – Digital and Enterprise Services (PEO Digital) for enabling the advancement of transformational software development and Department of Navy (DON)-wide collaboration. Black Pearl's common software environment provides commoditized DevSecOps tooling and pipeline component templates, integration infrastructure and compute. Together, these enable fast, cost-effective standup of software factories. Through Black Pearl we deliver:
DevSecOps Tooling
Governance / Management
Logging & Metrics
Runtime Security & Cluster Compliance
Kubernetes Development
Operating System Hardening
Cloud Automation
To learn more, go to www.blackpearl.us, watch the Black Pearl Explainer Video or download the white paper and infographic.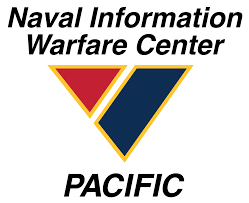 Automated Digital Network Systems (ADNS) is the Tactical Internet Protocol (IP) Routing and Switching system for all Wide Area Network (WAN) IP services, which connect afloat and undersea units to the various global ADNS shore sites. It delivers ship to sub to shore IP connectivity and promotes the efficient use of available satellite and line of sight communications bandwidth, converging all voice, video, cyber and data communications between ship, sub, and shore for efficient and secure data transmission. Sigma Defense Systems provides technical expertise and services to Naval Information Warfare Center Pacific in support of this program. ADNS automates the routing and switching of tactical and strategic Command, Control, Communications, Computer, Intelligence (C4I) data via Transmission Control Protocol/Internet Protocol (TCP/IP) networks linking deployed battle group units with each other and with the Defense Information Systems Network (DISN) ashore. In support of the ADNS contract, Sigma Defense Systems delivers services and expertise for:
System Engineering
Network Engineering
Cyber Engineering
Software Engineering
Program Management Services
Through ADNS, NIWC PAC's mission is to conduct research, development, engineering, and support of integrated (C4I), cyber and space systems across all warfighting domains, and to rapidly prototype, test, evaluate, and deliver in service engineering support. Sigma Defense Systems is proud of our longstanding relationship with NIWC PAC and supporting this initiative to modernize Naval systems, C4I capability, engineering capability, and supporting every aspect of Network, Cyber, and Space to the warfighter.
The Network in a Box (NiaB) is a Data Operations solution that uses novel technology to support a variety of critical national security systems. The NiaB is an all-in-one ready-to-use secure network connectivity solution based on a hardware-agnostic design that leverages Commercial Solutions for Classified (CSfC) components. The NiaB is a responsive and adaptable capability that can be rapidly deployed to a wide range of geographically dispersed organizations, and that can be replicated and scaled to support future use cases.
The NiaB provides the following capability advantages to the mission owner:
Supply Chain Risk Reduction: virtualization of network components reduces reliance on hardware procurement and long lead times.
Embedded Cybersecurity: security is "baked in" based on approved CSfC capability packages.
Operational Resilience: a vendor-agnostic virtualized network environment results in a more agile and reliable network infrastructure.
RMF Agility: security requirements are mapped and addressed during the network planning and design stage, shortening the authorization cycle.
Bespoke CSfC Integration: hybrid hub configuration to support spoke diversity based on customer needs.
Scalability: NiaB is a 1-n solution that can be replicated to multiple sites based on a pre-approved configuration.
Cost Reduction: a lightweight repeatable model that reduces overhead and cost factors.
Platform One is a DoD-wide enterprise service focused on helping users launch DevSecOps applications faster using their Platform One pipeline security tools. Big Bang enables users to build a custom software factory for specific mission needs to enable faster development and deployment of mission applications.  Specifically, it deploys Software Factories that are in alignment with DoD DevSecOps Reference Design using Iron Bank-hardened containers.
Sigma Defense has supported Platform One Big Bang for over 3 years and was awarded a follow-on contract for Team 3 in June 2023, bringing Kubernetes subject matter experts (SMEs) and software development experience to the larger Big Bang development team.  We provide leadership and support, contributing to enhancements and services on Platform One to include:
Provide Agile frameworks and product backlog processes – Apply Agile development practices to manage complex requirements and priorities.
Onboard and support product teams – Help internal and external teams develop CI/CD pipelines to ensure Big Bang configurations can be seamlessly integrated within the existing stack and supply monitoring and logging stacks to supply Big Bang users with robust operations management tools.
Continuously develop the DoD Enterprise DevSecOps stack – Develop Kubernetes vendor agnostic IaC and CaC that is capable of being hosted on any approved cloud provider.
Provide security operations support – Evaluate potential risks and security impacts of integrating new products into the Big Bang ecosystem using appropriate security posture framework documents.
Provide software engineering expertise – Develop in-house applications for internal and external use
Assist Big Bang users to mitigate issues – Troubleshoot problems, address security concerns, and provide vulnerability mitigation strategies to quickly remediate incidents in production environments.
In addition to Platform One Sigma Defense / SOLUTE has a history of building Enterprise DevSecOps services for the Navy, FA-18 Hornet, Black Pearl, AEGIS Combat Weapon System, and PEO IWS FORGE
Learn More about Platform One Big Bang on the Platform One Big Bang website.
Commander, Naval Surface Forces Pacific (CNSP) and Afloat Training Group Pacific (ATGPAC) are responsible for the training and certification of all ships in the Pacific Fleet. ATGPAC provides afloat training to the U.S. Navy to ensure a combat ready force capable of performing a broad spectrum of maritime missions.  ATGPAC oversees commands to include Afloat Training Group San Diego (ATG SD) and Engineering Assessments Pacific (EAP) (San Diego, CA); Afloat Training Group Middle Pacific (ATG MIDPAC) (Pearl Harbor, HI); Afloat Training Group Western Pacific (ATG WESTPAC) (Yokosuka, Japan); Afloat Training Group Western Pacific Detachment Sasebo (ATG WESTPAC DET SASEBO) (Sasebo, Japan); and Afloat Training Group Pacific Northwest (ATG PACNW) (Everett, WA).
Training standards and requirements are continually evolving and expanding, requiring increased manpower and flexibility. Sigma Defense provides training support to the Commander, Naval Surface Force Pacific and ATGPAC in support of their mission, developing and analyzing training standards, monitoring, analyzing, and tracking ships in training, departmental executive support, scheduling and conflict management, quality assurance, data analysis, Ballistic Missile Defense (BMD) training and certification, and information technology management support.
Sigma Defense provides support for CNSP and ATGPAC in the following areas:
Surface Force Training and Readiness (CNSP/ATGPAC)
Training Standards
Scheduling EAP and ATG PACNW Trainers
Ballistic Missile Defense (BMD) certification
Automatic Data Processing and Information Technology Support