Sigma Defense Solutions for Command, Control, Communications, Computers & Cyber Intelligence, Surveillance and Reconnaissance (C5ISR)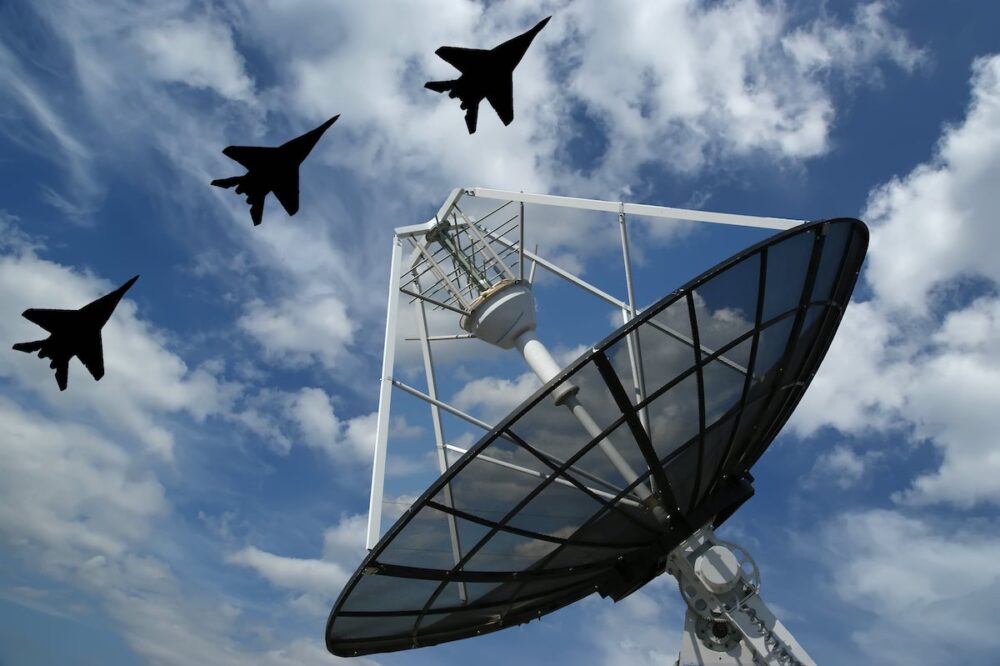 Best in industry C5ISR
The Sigma Defense C5ISR solutions connect the forward edge warfighter, weaponry and other assets with critical intelligence, tactical networks, and analytical tools for greater situational awareness and decision making. Our software-centric Modular Open Systems Approach (MOSA) integrates open architectures to expedite the delivery of data and transforming information into intelligence and insights is changing the nature of defense systems, battlefield strategies, and communications security.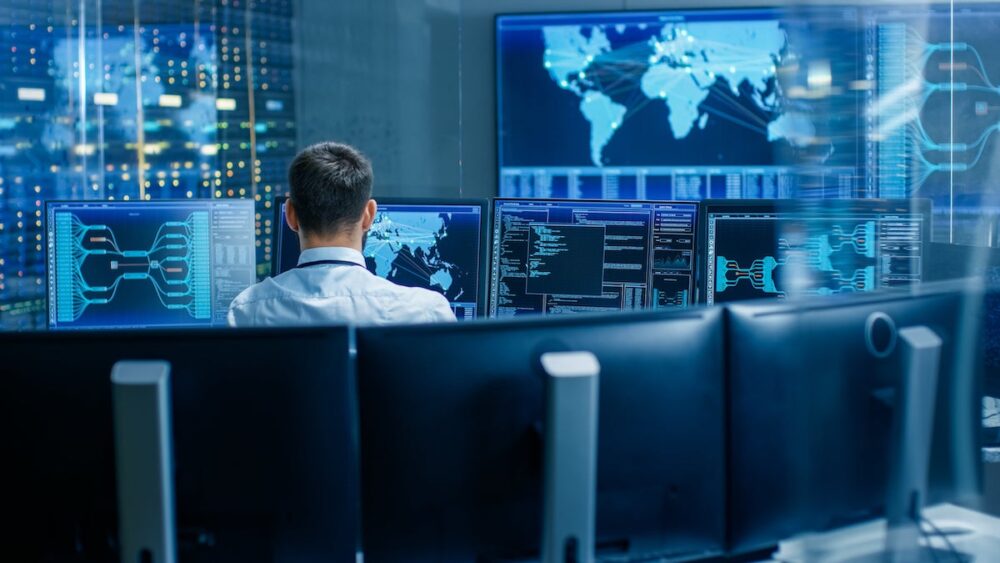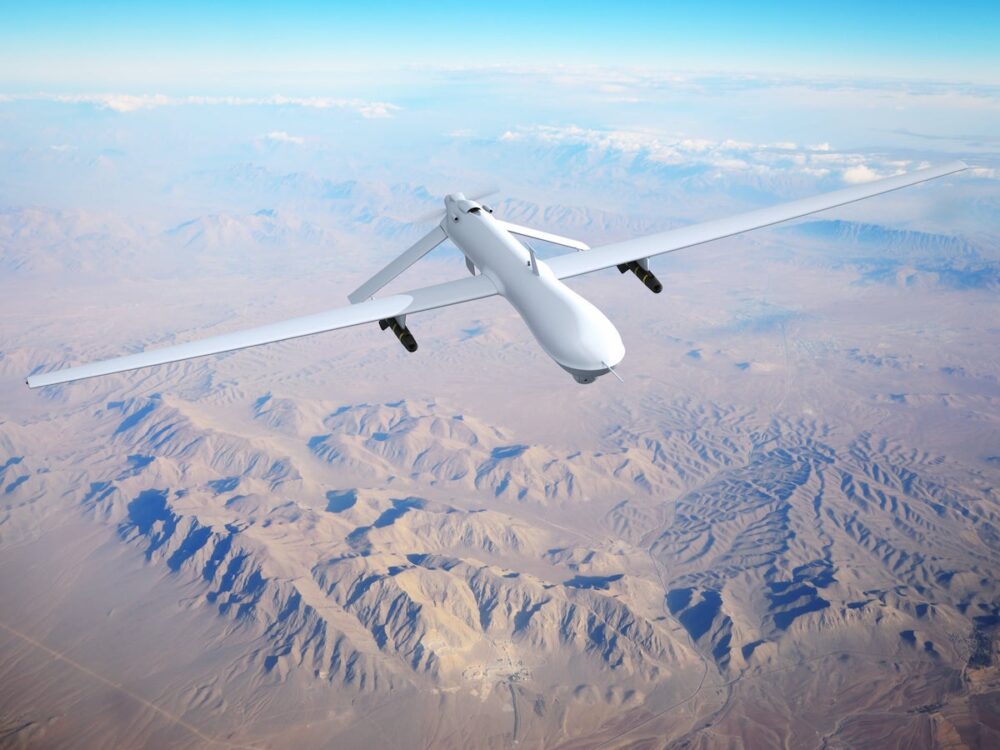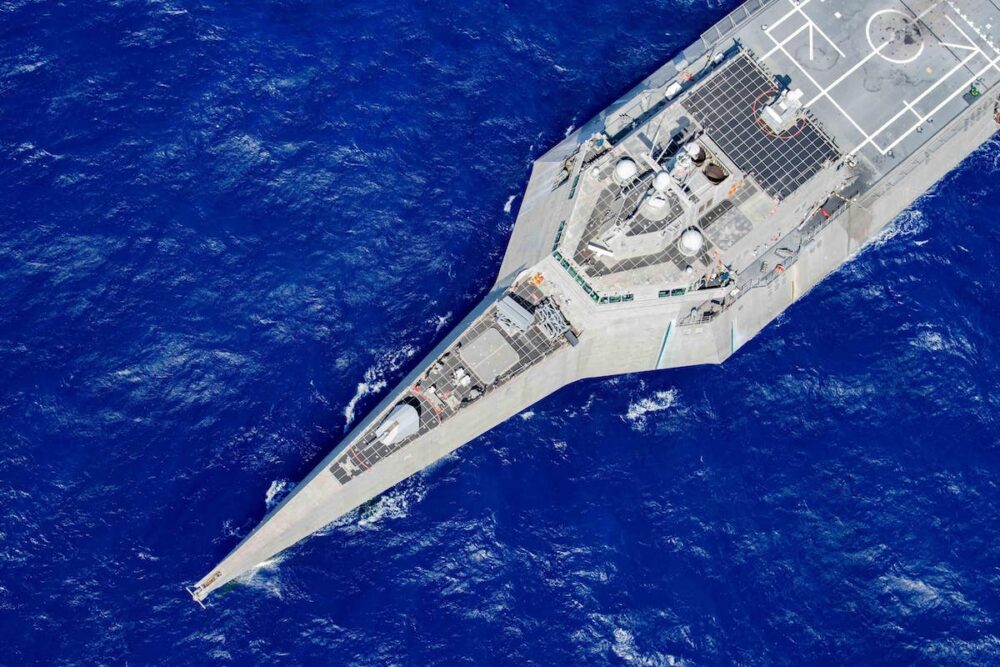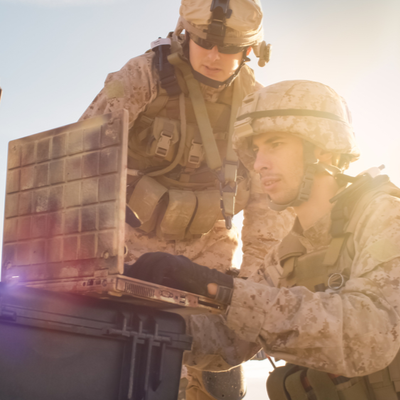 C5ISR for every threat landscape
Sigma Defense's solutions for C5ISR span all domains: air, land, sea, space, cyber and electromagnetic spectrum and integrates varying data sources across diverse networks. Integrated, modular suites of equipment, provide backhaul capabilities from remote locations for multiple data sources including multiple High-Definition (HD) Full Motion Video (FMV) feeds. Data collected at the edge can be channeled to a centralized data lake for processing, analysis and dissemination across joint force environments.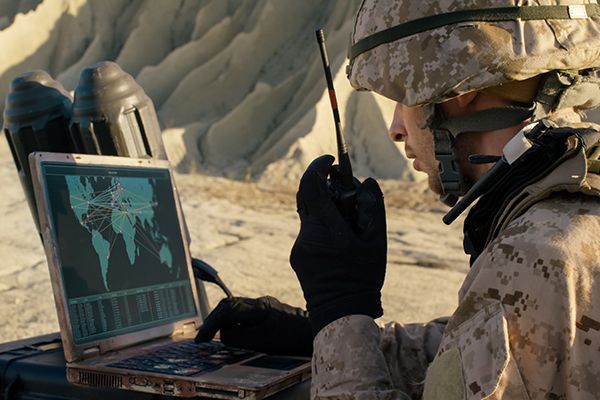 Sigma Defense Solution: ISR Use Case
Learn more about the ISR challenges faced by the DoD and how Sigma Defense is helping them overcome these barriers.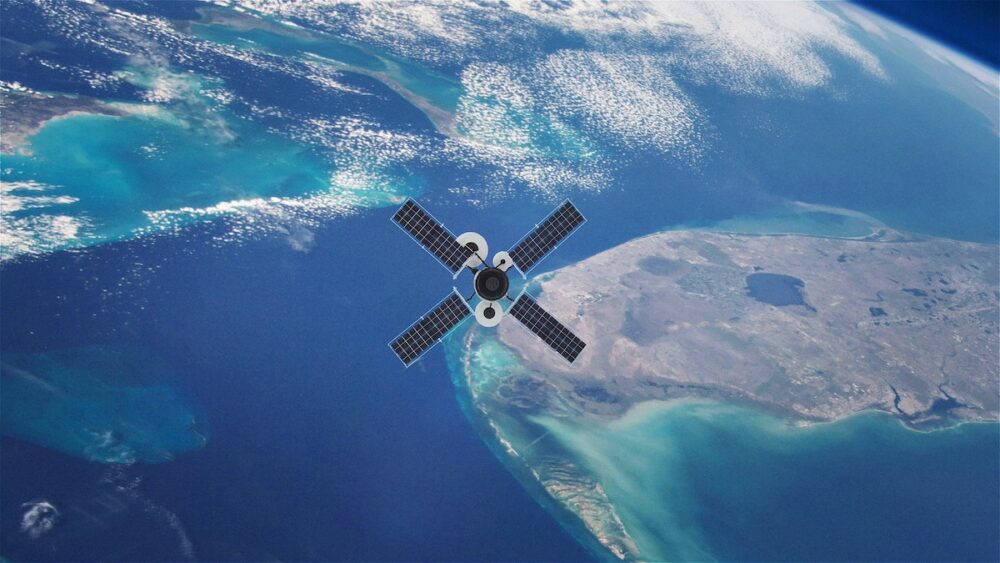 Sigma Defense Solution
Leaders in C5ISR
Our team of experts are leaders in designing, integrating and testing critical communications infrastructure and managing Network Operations Centers (NOC) supporting communications missions across the globe. We support critical C5ISR functions that includes:
Data and Voice Communications
HD Full Motion Video
Digital Intelligence Collection
AI/ML Analytics
Information Dissemination
Secure Networking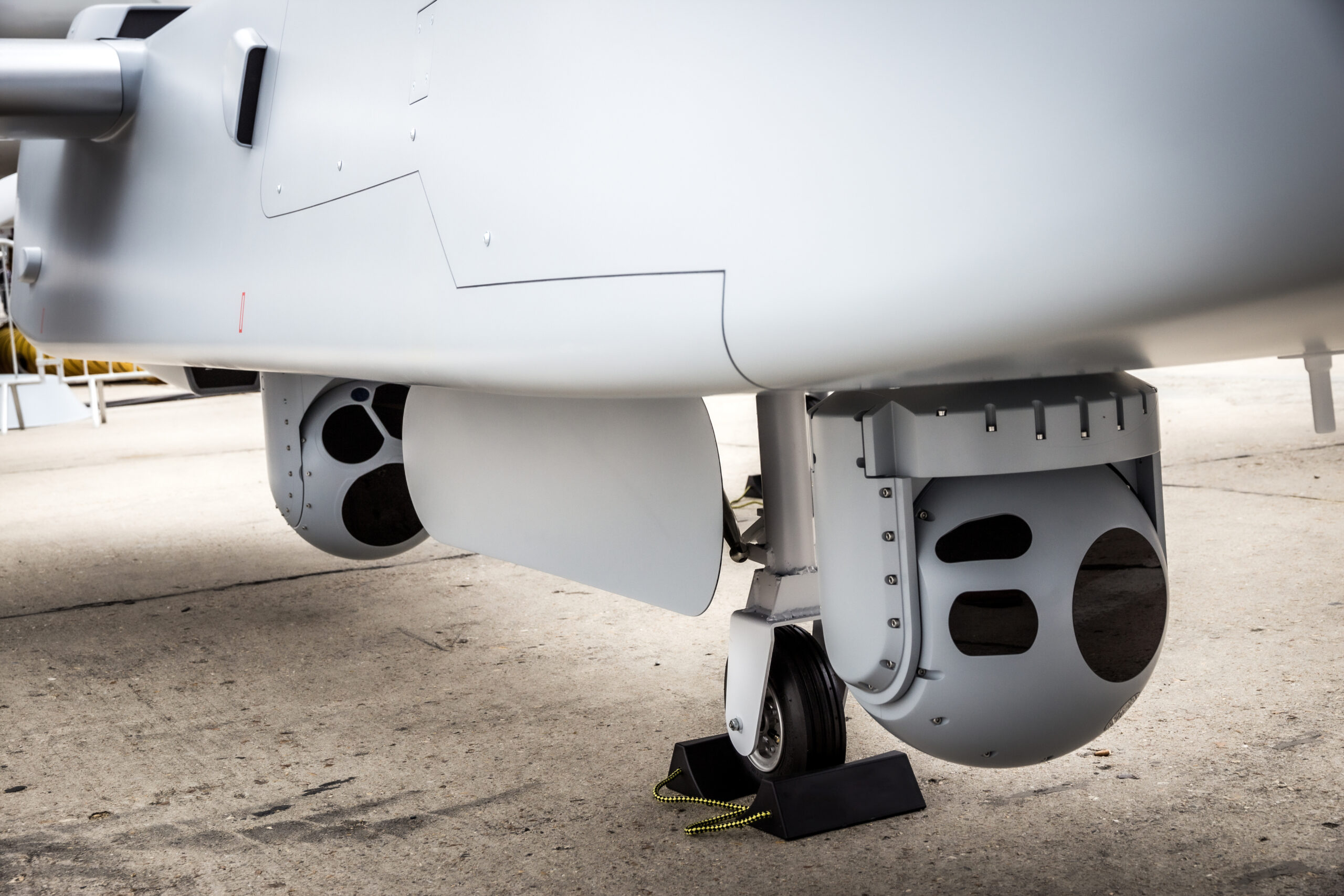 Sigma Defense Solution: FMV Use Case
Sigma Defense has deep expertise in delivering solutions for Full Motion Video.  Learn more about how we are solving FMV challenges for the DoD and accelerating real-time decision-making.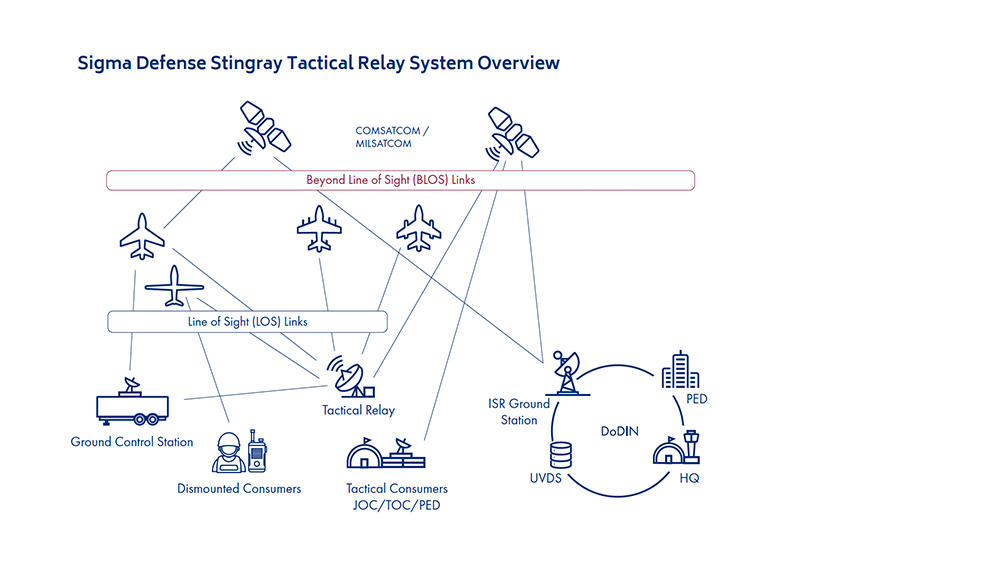 Stingray Tactical Relay System
Learn more about the Sigma Defense Stingray Tactical Relay System, an integrated C5ISR hardware and software tactical communications platform in the Solution and Technical Briefs.
Learn More About C5ISR
Sigma Defense provides expertise and technology that focus on solving our customer's most difficult use cases and delivering an operational advantage for today's servicemen and women.
Find out more and talk to one of our experts.