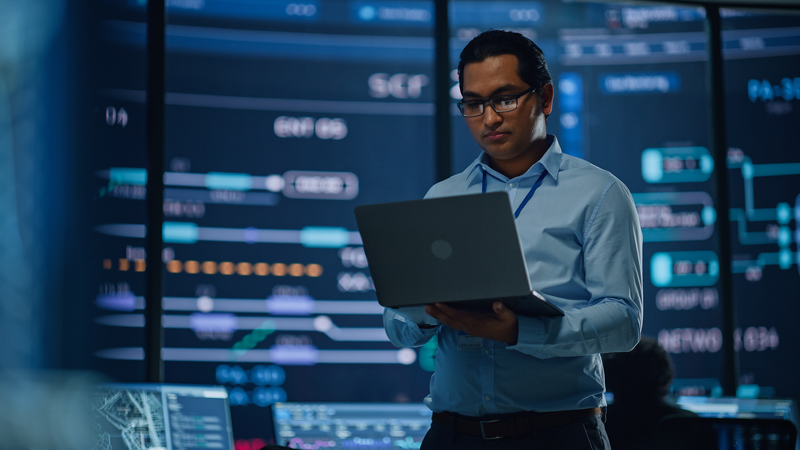 Accelerate Delivery of New Capabilities
In support of the DoD software modernization objective of enabling the delivery of resilient software capability at the speed of relevance, Sigma Defense Systems facilitates software delivery in a DevSecOps framework to deploy new capabilities securely and rapidly to the warfighter at the edge.
We provide technical expertise and services for systems, network, cyber and software engineering in addition to program management services to deliver an end-to-end software delivery from development to IP connectivity and edge compute for secure delivery and implementation. Our software delivery capabilities include:
Continuous Integration/Continuous Delivery (CI/CD)
Infrastructure as Code
DevSecOps platform and tools
Secure collaboration
Our Experience
Our team understands the imperative that adaptability relies on software and the ability to deliver resilient software capability. Working alongside our customers, we help them achieve faster delivery for a competitive advantage and better outcomes. Working with NIWC-PAC for Automated Digital Network Systems (ADNS) Sigma Defense is a critical partner in delivering ship to sub to shore IP connectivity for voice, video, cyber and data communications.
Sigma Defense Systems has an extensive team of software architecture, DevSecOps and CI/CD experts to help solve your most complex challenges:
Lead microservices modernization and cloud migration for many DoD programs
Expertise in: C4ISR Systems, SIGINT Systems, Acoustic Systems, Combat Management Systems, Space Systems
Accelerate large programs with decades of legacy code
Work alongside our customers in the trenches every day
Cleared engineers with hands-on, industry leading DevSecOps experience
Support the U.S. Navy, U.S. Army, U.S. Air Force and Large DoD Primes
Learn More
Talk to one of our experts.