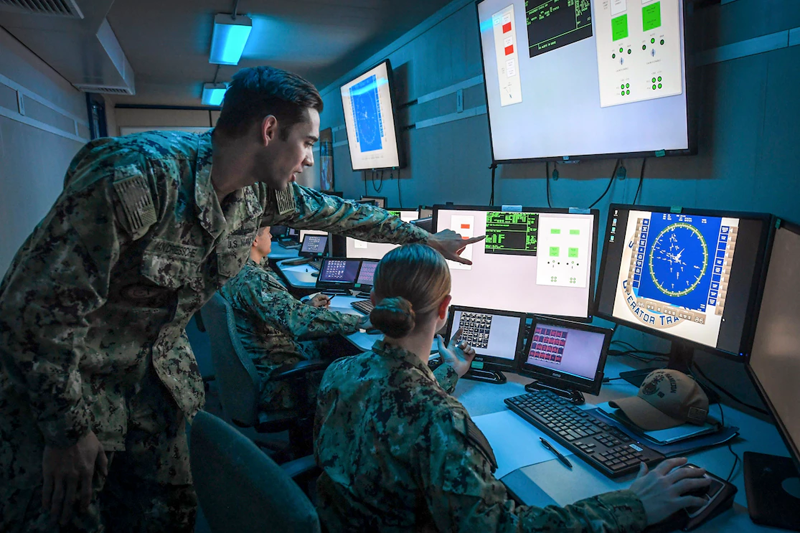 Ensure Proficiency and Preparedness for Today's Warfighter
Sigma Defense Systems and our team of Subject Matter Experts provides Training & Readiness in support of the DoD's pursuit of a modern training environment that can better prepare and sustain today's warfighter.
We combine our technical expertise and deep knowledge of our customers environment to provide the information and tools to facilitate meaningful and sustainable training in a wide variety of environments. Our extensive programs at ashore and afloat include:
Academic curriculum development
In-person and over the shoulder training
Simulated training events
Military exercises
Our Experience
Sigma Defense Systems provides the Navy with the Distributed Training Architecture (DTA) development, configuration, operation, and management support to advance the Tactical Training Group Pacific (TTGP) mission. Our team works with TTGP to expand tactical innovation and war fighting skills by supporting wide range of engineering and technical support relative to Fleet Synthetic Training (FST).
Sigma Defense Systems has an extensive team of software architecture, DevSecOps and CI/CD experts to help solve your most complex challenges:
Lead microservices modernization and cloud migration for many DoD programs
Expertise in: C4ISR Systems, SIGINT Systems, Acoustic Systems, Combat Management Systems, Space Systems
Support the U.S. Navy, U.S. Army, U.S. Air Force and Large DoD Primes
Accelerate large programs with decades of legacy code
Work alongside our customers in the trenches every day
Cleared engineers with hands-on, industry leading DevSecOps experience
Learn More
Talk to one of our experts.