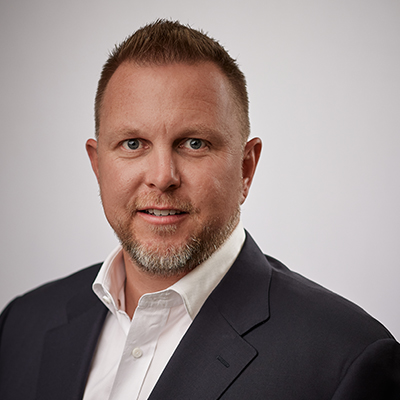 President & Chief Executive Officer
Matt Jones
Matt Jones has served as Sigma Defense's President since January 2021 and was named CEO in October of the same year.
Matt brings a results-oriented leadership style paired with expertise in business development, change management and a track record of double-digit business growth to Sigma Defense. As CEO, he is focused on business growth and expanding the Sigma solution portfolio to deliver leading edge solutions for C5ISR, JADC2, SATCOM and DEVSECOPS to the U.S Military. Matt joined Sigma Defense from SAP NS2 Mission where as President, he was responsible for strategic growth of the company and led the integration of three acquisitions.
Prior to that, he was President of TMA, where he developed and executed TMA's strategic plan, providing the vision, direction and leadership to ensure the company consistently attained or exceeded annual goals. Matt also managed Boeing's C4ISR Division, Electronic and Sensor Systems (E&SS) International Business Development Portfolio where he led a team of engineers, program managers, and marketing and sales representatives to deliver on orders and commitments across multiple product lines.
Matt currently holds a Bachelor of Science degree in Business Administration from the University of Maryland University College and an executive Master of Business Administration from the University of North Carolina – Chapel Hill's OneMBA program. Matt currently resides in Chantilly, VA with his wife and two children where he enjoys golfing, spending time with his family and collecting Air Jordans.