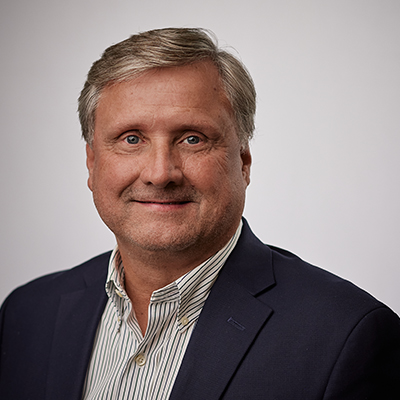 Executive Vice President & Systems General Manager
Scott Ritchie
Scott Ritchie co-founded Sigma Defense in 2006 and served as President and CEO prior to his current role as Executive Vice President and Sigma Defense Systems General Manager.
In this capacity, Scott oversees strategic programs that include Sigma's Tactical Relay Systems, Air Combat and Control solutions, Cybersecurity as well as TENCAP and SOCOM programs. Prior to starting Sigma Defense, Scott served in the U.S. Air Force for 22-years where he retired as a Chief Master Sergeant. Scott has industry expertise in end-to-end intelligence data transport including manned, unmanned, satellite and terrestrial networking, and ground processing and dissemination with over 30-years of DoD Intelligence, Surveillance, and Reconnaissance (ISR) experience.
Scott holds a Bachelor of Arts degree from Mercer University and a Masters of Business Administration from the University of Georgia. He is also a certified program manager and acquisition professional from the Defense Acquisition University. Scott resides in Georgia where he is a fan of his University of Georgia Bulldogs.