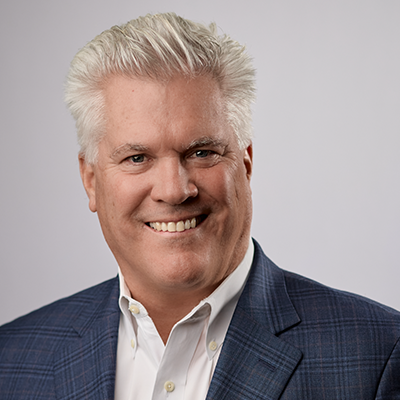 Jay Turner
Jay Turner has over 30 years of C5ISR leadership and experience spanning engineering, business development, and operations.
Jay has a broad business and engineering background in the U.S. and international defense space. In his COO role, he is responsible for the business execution of the Sigma Defense portfolio. He joins the company after serving four years as president of Digital Receiver Technology (DRT), a radio frequency (RF) company that designs, manufactures, integrates, and supports signal exploitation equipment developed for U.S. customers and our allies. He was responsible for the operation and the profit and loss of a company focused on intelligence, surveillance, and reconnaissance (ISR) platform systems and the development of sensors and sub-systems used for signals intelligence (SIGINT), electronic warfare (EW), and cyber activities.
Prior to DRT, he held various roles in engineering, program management, and business development at Argon ST. Turner served in lead system or lead software engineering roles on nearly all COMINT sensors developed by Argon ST, including Ship's Signal Exploitation Equipment (SSEE), Communications Acquisition and Direction Finding (CADF), Triton Banshee I/II, and Classic Reach. He also led the business unit and had profit and loss responsibility for Argon's contracts at NSA.
Jay holds a bachelor's degree in electrical engineering from Virginia Tech, a master's degree in electrical engineering from the University of Maryland, and a master's degree in business administration from Virginia Tech. He has two young-adult children and lives with his wife in Vienna, Virginia where he enjoys time with his family and friends, often on the golf course, at sporting events, or at the beach.